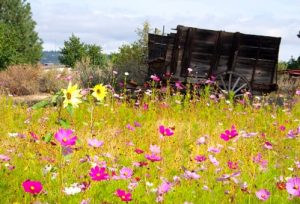 Bend is a beautiful city located in central Oregon along the Deschutes River. Hidden between Pilot Butte to the east and the Cascade Range to the west, the city serves as the de facto metropolis and administrative center of Deschutes County. The city has a fast-growing population which was estimated to be around 97000 in 2018. This makes Bend the largest city in Central Oregon in terms of population.
The name Bend was allegedly derived from the phrase "Farewell Bend" which was used to refer to one of the fordable sections of the river. It is at this point that the early pioneers of Central Oregon would cross the river and "bid farewell" to the beautiful land they were leaving behind. It was as at this point that the featured city of Bend would be platted.
History has it that the area currently occupied by Bend city was the ancestral home to different groups of Indigenous Americans. The native tribes were drawn to the area by the availability of rich hunting grounds and fishing areas. The first European intrusion in bend came in 1824 when Peter Skene Ogden led a fur-trapping party through the area. Ogden's party was soon followed by several groups of expeditions, the first two of which were led by John C. Frémont and John Strong Newberry. Then the pioneers followed, passing through farewell bend, and headed farther west.
By the late19th century, a small settlement had formed around Farewell Bend. In the early 1900s, the city had turned into a wood processing town with two operational sawmills. The city was officially incorporated in 1904, having a population of 300 residents. Mirror Pond, a dammed section of the Deschutes Rivers was constructed in 1910 and used as the primary source of electricity in the city. Currently, the facility operates as a secondary power supplier.
The availability of thick forests and the continued construction of sawmills in the city led to the establishment of several railway lines in 1911 and an even greater number of wood industries in the years that followed. This, in turn, accelerated the city's development.
Today, Bend boasts of being one of the most prominent metropolises in the Pacific Northwest. Having outgrown its logging days, the city is a leading tourist destination that offers a plethora of attractions and recreational activities that range from hiking, fishing, and rock climbing, all the way to camping, paragliding, and skiing.
And while you're researching the history of Bend, Oregon, if you're in need of retirement planning, Ascent Capital is here to guide you. Schedule an appointment to meet our trusted team. We look forward to seeing you!